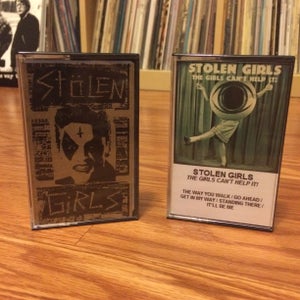 $

4.00 - On Sale
2 Stolen Girls tapes for one low price. Get your daily fill of vitamin r'n'r. Loud and snotty from Greg Cee and the boys.
Stolen Girls "The Girls Can't Help It!"(PP#005)
Stolen Girls "Unlimited Prizes, Live" (PP#010)
LIMITED TIME OFFER BONUS TAPE:
"Rockin' with" Greg Cee (PP#001)
THAT'S THREE TAPES! WHAT GREAT SAVINGS!